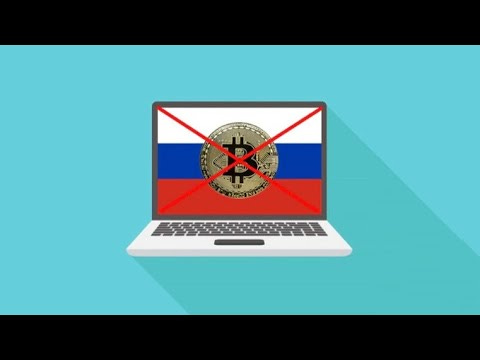 Apr 26, 2022
Letter #106: Not Your Keys, Not Your Coins - Keep Your Bitcoin Miners Close
Read now to learn how financial sovereignty means "Not Your Keys, Not Your Coins", and so much more.
Your one-stop shop for Bitcoin education!
Dear Readers,
There's a common saying in the Bitcoin space that's intended to quickly convey the importance of having direct control over one's Bitcoin holdings: "Not Your Keys, Not Your Coins". It's derived from the fact that the only way to truly protect your Bitcoin is to ensure that you alone have access to the private keys behind your Bitcoin address. If you entrust your private keys to someone else, no matter how much you trust them or what ethical standards or regulations are in place, there's always a risk that your Bitcoin can be lost or taken away through no fault of your own. Simply put, no one is more interested in your success, and willing to pursue it at all costs, than you are.
The reality is though that battling for sovereignty over one's finances extends far past Bitcoin private keys alone. People are being banned from financial systems, social media, public spaces, and more left and right. It's even happening in crypto. No matter who you are or where you live, your freedoms, assets, and livelihoods can never be completely safe when entrusted to a government, company, or another person.
Recent events in the Bitcoin space have provided us with an interesting case study of this, albeit an unfortunate one for the victims:
BitRiver + Compass Mining = Lost ASICs
It all started a few days ago when the Office of Foreign Assets (OFAC) in the United States issued sanctions against BitRiver, a Russian company that operates Bitcoin mines and provides hosting services domestically and internationally. Russia's cheap energy prices and cold climate have made it very attractive for mining Bitcoin, and BitRiver seems to have had quite a bit of success attracting clientele to its hosting business, including from the U.S.
The intent of the sanctions was to hurt Russia's ability to finance itself, per OFAC's statement:
By operating vast server farms that sell virtual currency mining capacity internationally, these companies help Russia monetize its natural resources.
It may or may not be the case that the sanctions will directly impact the finances of the Russian government. I certainly don't claim to have knowledge one way or the other. But the negative impacts are already being felt on innocent third parties who had nothing to do with the decisions being made by the Russian or U.S. governments.
Take clients of the U.S. company Compass Mining for example, which was using BitRiver to host ASICs for a large number of its customers. As a U.S.-based company, Compass River really only had three options when BitRiver was sanctioned: follow the sanctions, fight them in court, or break the law and get shut down. The company chose to protect its own interests. The company made the following announcement shortly after the sanctions were originally announced:
Due to recent sanctions by the US, Compass Mining is required to immediately cease all dealings with BitRiver…Machines will be turned off today and they will not be turned back on. At this time, it is not possible to export any of the machines from Russia. 

Rather than take a total loss, Compass is making all commercial efforts to liquidate the hardware for our customers and return to them whatever funds we can obtain for the sale of these machines. We cannot guarantee that the machines will sell.
This is no doubt devastating to affected clients, who have in many cases paid tens of thousands of dollars for Bitcoin miners that are now being liquidated for pennies on the dollar with little hope for a less financially disastrous alternative. By entrusting control of their Bitcoin miners to Compass Mining and BitRiver, they've not only lost some or all of the money spent to originally purchase the machines, but they've also lost all future Bitcoin that they would have earned had their machines still been mining on the network for them.
Keep Your Bitcoin Close
I'm a firm believer that each of us needs to take control of our own destiny when it comes to being as successful as possible on the Bitcoin blockchain. There are certainly good people and businesses in the space who are trying to add value. But without a doubt, none of them have more incentive to protect your rights and your interests than you do.
There will always be risk in Bitcoin and life. So the decision likely comes down to who we trust more: ourselves or anyone else.
---
Read the next article in this series:
---
Like what you see, but not a subscriber yet?
Consider subscribing for two weekly emails about Bitcoin, subscriber giveaways, real-time community discussions and more!
---
A Special Bonus For Premium Members
Don't forget that premium subscribers to HiFi Bitcoin get exclusive access to premium educational resources at no extra charge.
---
Wish You Could Easily Take The Podcast With You?
---
Can't Get Enough Bitcoin In Your Life? Follow Me On Social Media:
---
🙋🏽‍♂️Did You Enjoy This Edition Of The HiFi Bitcoin Letters?
This 3-question survey is your chance to tell me how I can improve the newsletter for you.
---
This is not financial or business advice. This newsletter and related content are for informational purposes only. Cryptocurrencies and digital assets can be risky. Always do your own research before making any sort of investment.